Personal Supports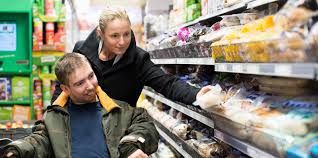 Our Personal Supports (PS) programs are designed to provide a wide variety of services and enhance the overall quality of life for individuals with Intellectual and Developmental Disabilities and associated challenges. This is accomplished by promoting independence in daily living, personal care and skills training, both in the home and community settings.
Services can include, but are not limited to: assisting with scheduling of medical appointments, activities of daily living (e.g. budgeting, menu planning, grocery shopping, meal preparation, personal care, and attendant care), and meaningful community engagement and integration.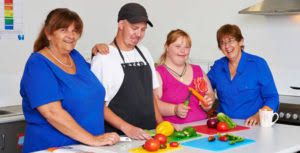 ---
Our dedicated, highly trained and passionate staff support and foster additional independence and a more positive lifestyle for the individual.
Our Personal Supports programs - 
Serve individuals with mild to severe Intellectual and Developmental Disabilities
Focus on Person Centered Planning
Include Transportation and / or mobility training
Support skills development for daily living activities and community integration
Provide In-Home supports, respite services and attendant care
Offers specific skills and self care skills training

Referrals / Questions? Please Contact:
Sade Wilmore for Day Program, Residential & Personal Supports Services / Admission
sade@athelasinstitute.org
Phone: 410.964.1241 x175          Fax: 410.964.3140