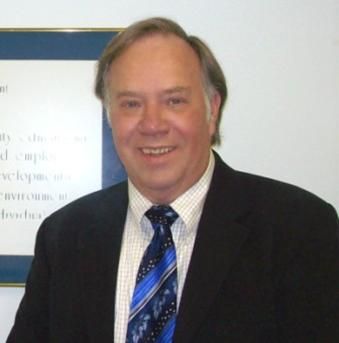 A Tribute to Raymond D. Jordan, Jr.
Raymond (Ray) D. Jordan, Jr. founded Athelas Institute, Inc. in 1976. It was his dream to see individuals with Developmental/Intellectual Disabilities live, work and fully participate in their communities. In this way, he was among the pioneers of community supports in Maryland. Initially, he had the vision to incorporate work in the field of recycling as steady employment for individuals with disabilities. This was not yet being done in the community at large. During his 41 year tenure as Founder and Executive Director, along with his wife, Sherrie Jordan, Athelas has grown from serving 20 individuals with three staff, to providing services for almost 400 individuals with the help of over 260 professional staff. What began as vocational and work opportunities in the community has grown into training programs for those with varying levels of disabilities, residential homes, services for people in their homes and specialized programs for those with distinct needs based on their diagnoses.
Ray was a generous, devoted man who loved his and the Athelas family. He was passionate about changing the world and improving the lives of individuals in Athelas programs. He was equally passionate about helping the Athelas staff. He recognized when staff members might be in need of extra supports, be they personal, mentoring, educational or any number of other concerns. So many current and former Athelas staff were fortunate enough to have Ray personally touch their lives and assist them to be more successful. Many have grown with Athelas and continue to provide services here.
Ray Jordan was a strong, influential leader at Athelas. While humble in his actions, his deeds spoke volumes. As we move forward, we will all keep Ray's mission in mind. Athelas will continue to be "for the individual" as well as a family of support for our staff.
There is so much more work to do and so many more projects to complete. We will continue to work hard to keep Ray's dreams alive here at Athelas.
Respectfully submitted and authored by Diane S. LaSov, Deputy Director