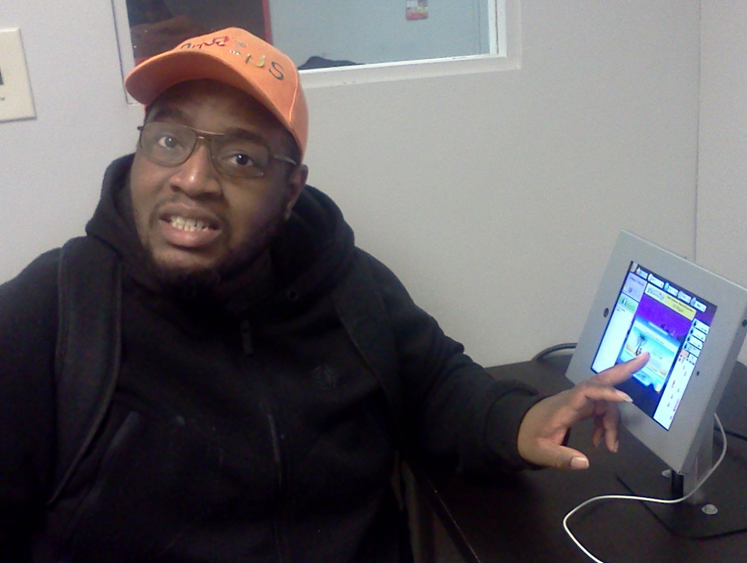 On June 29, 2017, Athelas Institute proudly premiered the amazing changes at our Behavior and Communication Resource Service (BCRS) program . The program facility was renovated and equipped with specialized tables, and the new and innovative TEACCH technique, headed by Danielle Harrington, Assistant Director of Day Programs, was implemented.
This endeavor was also made possible by friends of Athelas. Much appreciation goes to Cynthia Gula, and Joselyn Mullen for their generous donations to this project, as well as, their continued support to all Athelas programs. Their unwavering support of Athelas and the individuals is invaluable.
Background on TEACCH -
TEACCH, Treatment and Education of Autistic and Related Communication Handicapped Children, is a part of University of North Carolina-Chapel Hill School of Medicine. TEACCH is a framework, not a curriculum. TEACCH's philosophy focuses on a family collaboration, a whole person view, ASD symptoms and learning styles, and structured TEACCHing. Understanding ASD and its core symptoms (social communication deficits and restricted/repetitive patterns of behavior) are key concepts of TEACCH. Visual Supports (physical organization, individual schedule, work systems, and visual structure of materials) are used in blending structured TEACCHing in with other strategies to support and enhance skills.
How does the TEACCH technique and the installment of tablets enhance the BCRS program?
Simply put, the BCRS/TEACCH program is using personalized visual cues alongside technology to enhance education, cultivate the feeling of stability and consistency, and to introduce interactive games and educational programs. This allows individuals to have yet another avenue to learn as well as a visual "checks and balances" system so that they may have smooth transitions into different activities during the day.
A personalized schedule is created for each person based on their Individual Plan, skills, and interests. The schedule tells the person where they should be and when. It is based on a full day. Once the person arrives at the scheduled work station, he/she has the opportunity to chose an activity. The individual also has the ability to change their schedule based on their personal needs for the day.
TEACCH emphasizes the concept of finished and predictability, two important skills necessary for people with Autism. With that, each schedule has a "finished" section to indicate task completion.
Based on their individual need, staff structures each activity/lesson as well as the setting (classroom /individual). At the end of the day, each individual also works toward their personal responsibility of cleaning up their materials, and setting up their folder for the next day.
During the day, the individuals are also able to go into the new Technology Room and use the tablets for educational or recreational purposes. This is also a great addition to the program for those individuals who do not have tablets or cell phones in their homes. Using these tablets also lends to a sense of accomplishment because they are able to use the devices properly and frequently.
The Sensory Room, which is available for de-escalation and scheduled structured breaks, has also been remodeled with stimulating tools and aids that help people on the spectrum to calm and relax.
These renovations have allowed the individuals to have great success each day. We look forward to helping each person in their endeavors.